COVID safety can make the process of starting Orthodontic Treatment seem stressful. We understand your concerns—we're living it too! That's why we work hard to ensure that your visit to our office is comfortable and safe. 
Safety First
At Prairie Ridge Orthodontics your safety is our top priority. We protect our team and our patients with the latest recommended personal protective equipment. We also have all of the latest sterilization protocols in place to ensure our facilities and clinics are ready for your arrival. To provide you with the best service, we have added a Concierge Program to guide you through your visits with us. Due to restrictions on the number of guests that we can have in our facilities at one time, our Concierge Team will facilitate your check-ins, procedures, and check-outs.  We will anticipate your arrival, check you in for your appointment, and even deliver aligners from the comfort and safety of your car! When it is time for your appointment, we will let you know and guide you to your appropriate treatment area.
Listening and Explaining
We care about you and your kiddos. That's why we start every visit with a conversation. You are invited to tell us about their day and any concerns you may have about the appointment. We follow up with an explanation of what we'll be doing during the visit. Often children (and adults!) will lose their fears by simply understanding what is happening, when and why. We also know how important it is to keep parents in the loop about their children's treatment progress. That's why we are implementing a send home checklist of everything we accomplished during the visit.
An Experienced Team You Can Trust 
Our team specializes in working with kids as young as 6 years old. We know how to keep them positive and relaxed. We are highly experienced in identifying and addressing orthodontic issues that present themselves during early childhood. Dr. Loveless will thoroughly examine your child and recommend the most appropriate treatment. Every child is different and the right balance of growth monitoring and interventional treatment will set your child up for a lifetime of happy smiles. 
It's Easy to Get Started
At Prairie Ridge Orthodontics, we are happy to offer complimentary consultations at our Owatonna and our Zumbrota offices. You will receive a personalized orthodontic assessment. This will include a proposed treatment plan and a pricing outline, as well as examples of orthodontic treatments similar to yours so that you can get an idea of what your end results will look like. Call our office or visit our website to get started today! 
Call us today at (507) 451-5993 or (507) 732-7312, or click below to schedule a free consultation: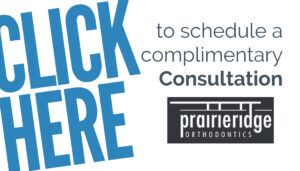 Where you receive your care is important: 
Dr. Loveless's passion for orthodontics stems from "being able to witness a person's change in self-confidence from the creation of a beautiful smile they are proud to show the world!"
Dr. Loveless is a Diplomate and board certified by the American Board of Orthodontics. (Fewer than 14% of orthodontists nationwide earn the distinction of being an ABO Diplomate.)
Dr. Loveless places a high priority on attending classes and lectures, to stay up to date on all the latest technologies used in orthodontics
In addition, Dr. Loveless highly values continuing education as an active member of several study clubs, as well with the following organizations:
American Association of Orthodontists

Midwestern Society of Orthodontists

Minnesota Association of Orthodontists

American Board of Orthodontics

Minnesota Dental Association

American Dental Association

Omicron Kappa Upsilon