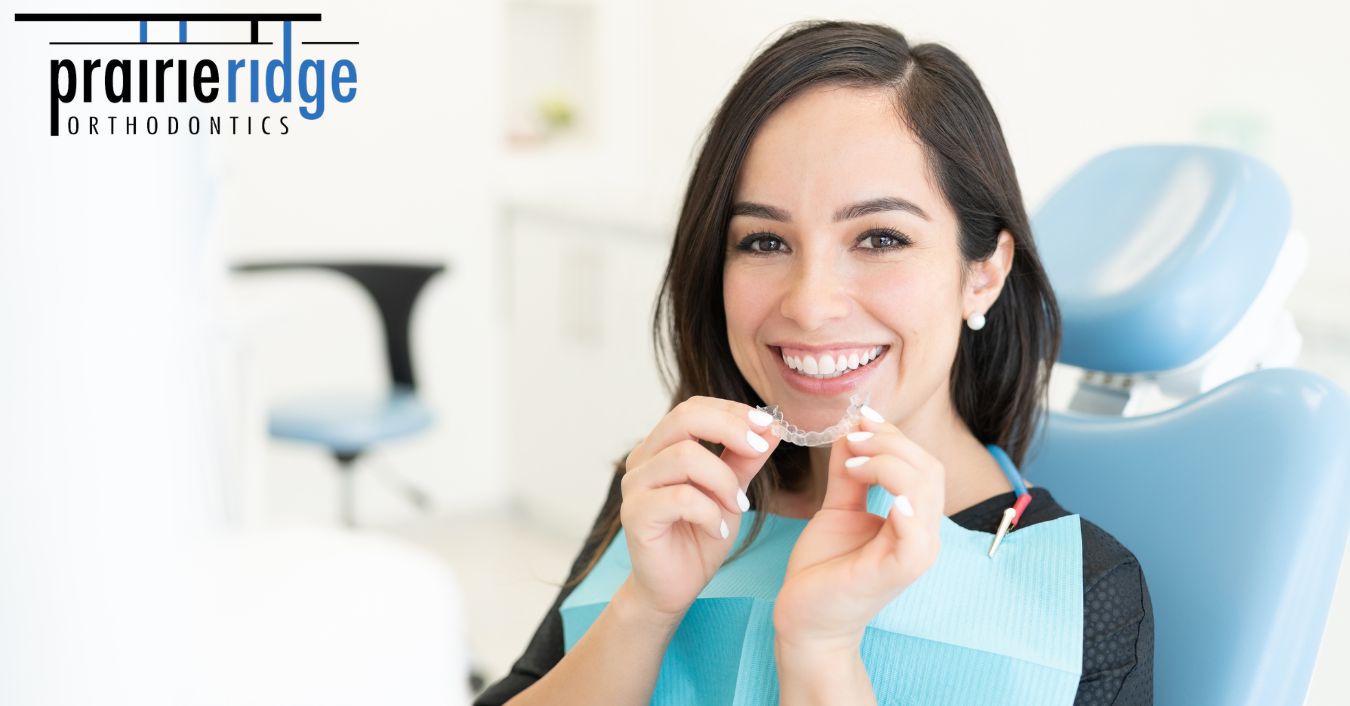 Prairie Ridge Orthodontics is a top Invisalign provider in Owatonna and Zumbrota, MN offering clear aligners as a treatment option for their patients. Invisalign is a convenient alternative to braces to get the beautiful straight teeth you've always wanted!
How does Invisalign work?
During a consultation at Prairie Ridge Orthodontics, Dr. Loveless will determine the exact movements necessary to get your teeth into the correct position. The Prairie Ridge Orthodontics team then has a custom-made series of aligners created for you. As you replace each Invisalign aligner with the next in the series, your teeth will gradually and gently shift-little by little, until they have straightened to the final position Dr. Loveless has prescribed.
What are the benefits?
Clear: Invisalign aligners are virtually invisible. No hiding your smile in meetings, engagement photos or school pick-ups and no closed-lipped selfies here!
Comfortable: Invisalign aligners are extremely comfortable made out of smooth, sleek plastic.
Confidence Booster: A recent study* found that only 22% of teens feel that wearing braces does/will boost their self-esteem; whereas, nearly half of teens report wearing Invisalign does/will boost their self-esteem (47%). Likewise, 40% of Teens reported that wearing braces would/does negatively impact their self-confidence during treatment; whereas, only 13% of Teens reported the same about wearing Invisalign aligners. After conversations with our Adult patients, we think the findings would be similar.
Removable: Invisalign aligners are removable, allowing you to eat and drink whatever you'd like while in treatment- there are no food restrictions! Plus, brushing and flossing is no problem.
Convenient: Fewer visits to the orthodontist means fewer interruptions of your busy schedule. You will visit Prairie Ridge Orthodontics once every 2-3 months to ensure that your treatment progress is on track.
Cost Effective: At Prairie Ridge Orthodontics, Invisalign comes at the same price tag as traditional braces. No need to shell out extra cash to avoid metal mouth. Plus we can offer little to no down payment.
*Invisalign Teen Confidence Survey
If you'd like to learn more or find out if Invisalign is right for you, contact us today! Click below to schedule your complimentary consultation. We can't wait to meet you!